Review: Zenith by Sasha Alsberg and Lindsay Cummings
4:23:00 AM
Title:
Zenith (The Androma Saga #1)
Author: Sasha Alsberg & Lindsay Cummings
Format acquired: Ebook
Publication date:
June 21, 2016
There is darkness sweeping across the stars.

Most know Androma Racella as the Bloody Baroness: a powerful mercenary whose reign of terror stretches across the Mirabel Galaxy. To those aboard her fearsome glass starship the Maurader, she's just Andi, their captain and protector.

When a routine mission goes awry, the all-girl crew's resilience is tested as they find themselves in a most unfamiliar place: at the mercy of a sadistic bounty hunter connected to Andi's past and a harrowing betrayal.

Meanwhile, on the far side of the galaxy, a ruthless ruler waits in the shadows of the planet Xen Ptera, biding her time to exact revenge for the destruction of her people. The final pieces of her deadly plan are about to fall into place, unleashing a plot that will tear Mirabel in two.

Andi and her crew embark on a dangerous, soul-testing journey that could restore order to their ship—or just as easily start a war that will devour worlds. As the Marauder hurtles towards the unknown, and Mirabel hangs in the balance, the only thing certain is that in a galaxy run on lies and illusion, no one can be trusted.

From internet sensation Sasha Alsberg and author Lindsay Cummings comes a new serialized space opera, full of action, fantastical intrigue, and steamy star-crossed romance.
I've read a lot of bad reviews about this book on Goodreads but I still decided to give it a go because I can't let bad reviews deter me from reading a book. In fact, bad reviews will make me even more interested to read the book (am I the only one like that?). Also, Zenith has such a pretty cover! It's practically begging to be read by me (pretty book covers are my weakness). Anyway, let's proceed to my review, shall we?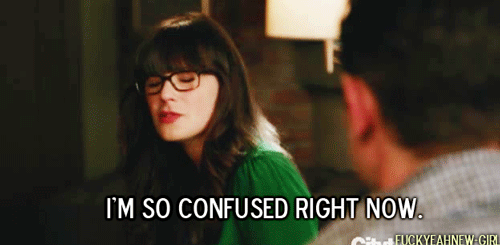 Zenith has a really confusing start. I had a hard time grasping and imagining the world in it. The characters and the places have those hard-to-pronounce-names so it took me awhile to get into this book. Zenith started really slow for me. The problem with this is that the first half of the book is a big lump of description of everything--the world, the characters, the situation. Maybe it's because Zenith is a serialized novel and the authors wanted the readers to understand everything and they can't do it with gradual explanations because Zenith is cut into parts therefore it's too short for that kind of progress so they ended up piling a lot of descriptive scenes in the first half of the book. But instead of grasping my attention, it did the opposite on me. I got bored. I got confused. I even thought of DNFing it. But I managed to push through it. And I'm thankful for that. :)
The second half of the book is the saving grace of Zenith. It was so exciting to read. All the fun were in the second half of the book. It made my heart beat so fast. It had me gasping and I was on the edge of my seat that time. The lady beside me was looking at me weirdly (I was reading in a public area that time) and I'm sure she thought that I was a lunatic. XD I was aware that Zenith will end with a cliffhanger but I still got so frustrated when I reached the end part of the book. I was tempted to scream but I don't want to give the lady beside me a heart attack.
Zenith has a potential in turning into a good book. The first half will bore you to death but the second half will leave you wanting for more. I'll be looking forward to read the second part of it.